Welcome to our German classes (A1, A2, B1, B2, C1) in Graz. Deutsch im Trend opened in 2014 and is located in the center of Graz. The school has seen a gradual expansion over the last years and 2019 the language school welcomed students from 90 different countries. Every month Deutsch im Trend offers

a range of General German courses in Graz for all levels, from beginner to proficiency, and to suit different budgets. Therefore, a wide range of lessons are available at a variety of times. Deutsch im Trend also offers timetables that give our students the flexibility to choose a course that best suits their needs. Whether you want to boost your confidence in speaking German or improve your knowledge of grammar, Deutsch im Trend has the instruction and the expertise you need. Not to forget: Deutsch im Trend is one of the largest german language test centers in Austria, accredited for ÖSD exams and exams for integration in Austria.
Language school in the city center (Oper/Jakominiplatz)
Deutsch im Trend is five minutes away from the "Jakopniplatz", and  the school is easy to reach by tram by bike, by bus lines  or on foot. Located in a busy part of Graz, there are plenty of supermarkets, cafes, and restaurants in the area. The historic city centre is an easy 10-minute walk away, where you can find a variety of shops and bars. The language school offers German language instruction to students

of all levels, from beginners (A1) to students seeking more advanced courses (B2 or C1). Located close to the city center, Deutsch im Trend looks forward to seeing you soon! For a registration in person, placement tests or general questions in relation to your German course in Graz we are available for you in our office (Link to Google Maps). Please don't hesitate to contact us (office@deutsch-im-trend.com) for additional information as we would be delighted to assist you!
Reasons to choose Deutsch im Trend
Experience
Since opening in 2014, Deutsch im Trend has been a leader in providing quality german courses and exams. Deutsch Trend welcomes numerous students from over 90 countries each year.
Accreditations and memberships

Deutsch im Trend is accredited by "Österreichischer Integrationsfonds" and ÖSD. This means that Deutsch im Trend is an authorized test center for all of the ÖIF and ÖSD exams including exams for university or visa.
Free Online Test

If you want to attend a German course at Deutsch im Trend, please complete our placement test. The test is free and does not commit you to make a booking.
German courses for all levels (A1 – C1)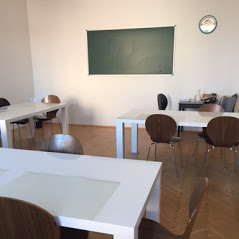 If you are looking for a German course in Graz to learn German, Deutsch im Trend offers a comprehensive range of German language courses to choose from. So whether your need is work or fun you will find something to meet your requirements among our German courses.Our German classes enable you to communicate well, no matter what the situation may be. At Deutsch im Trend, German intensive courses, German evening courses and ÖSD-Exams (A1 to C1) run year round. Our individual classes are designed for those who want rapid results.
Courses for small groups (2 or three students) are also available as well as ÖSD Exam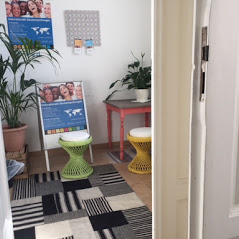 preparation courses for those who need certification to enter a university or for  professional advancement. Deutsch im Trend is an exam center of the OESD (Österreichisches Sprachdiplom Deutsch). For those who are interested in long distance learning, we provide skype lessons as an alternative offering the greatest flexibility.
German courses in Graz: The communicative approach
In our German courses in Graz, a variety of teaching methods are used. Experience has shown that every learning group is different. The answer to this challenge is using flexible teaching methods to perfectly match student needs. It goes without saying that all of our teachers ar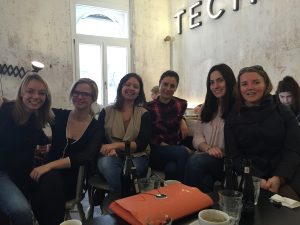 e university graduates with diverse teaching backgrounds. Our team is determined to make the learning process active and rewarding.
Our German courses in Graz are communicative and learner-oriented. New media is incorporated (computer, Internet). At Deutsch im Trend, we believe in the communicative approach when it comes to teaching a foreign language. Therefore, German courses at Deutsch im Trend cover all aspects of language (grammar, vocabulary, listening comprehension and speaking) with an emphasis of communication from the very beginning.
German courses at Deutsch im Trend are always learner-oriented. We want o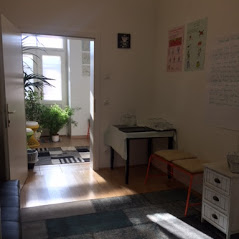 ur students to have ample opportunity to speak as well as meet their individual needs. Diving into a new language always goes hand in hand with diving into a new culture. For this reason, Austrian culture is incorporated into the core curriculum of our German courses in Graz. German classes at Deutsch im Trendfoster students' confidence in the day-to-day use of German.
Online courses and grammar exercises