Welcome to our German classes (A1, A2, B1, B2, C1) in Graz. Our German language school offers a variety of German courses in Graz. Therefore, a wide range of lessons are available at a variety of times. Whether you want to boost your confidence in speaking German or improve your knowledge of grammar, Deutsch im Trend has the instruction and the expertise you need.
German courses A1 | A2 | B1 | B2 | C1 and exams in Graz
Language school in the city center (Oper/Jakominiplatz)
Located close to the city center, Deutsch im Trend looks forward to seeing you soon! The office is easy to reach by tram by bike, by bus lines  or on foot. For a registration in person, placement tests or general questions in relation to your German course in Graz we are available for you in our office (Link to Google Maps). Please don't hesitate to contact us for additional information as we would be delighted to assist you! Send your inquiry to office@deutsch-im-trend.com.
German courses for all levels (A1 – C1)
Deutsch im Trendoffers German language instruction to students of all levels, fro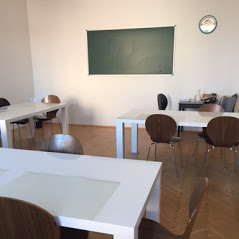 m beginners to students seeking more advanced courses (A1-C2). Our German classes enable you to communicate well, no matter what the situation may be. AtDeutsch im Trend, German intensive courses and German evening courses run year round. Our individual classes are designed for those who want rapid results. Alternatively, the evening course upgrade includes extra one-on-one lessons for those who wish to accelerate their learning progress.
Courses for small groups (2 or three students) are also available as well as ÖSD Exam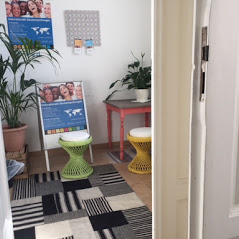 preparation courses for those who need certification to enter a university or for  professional advancement. Deutsch im Trend is an exam center of the OESD (Österreichisches Sprachdiplom Deutsch). For those who are interested in long distance learning, we provide skype lessons as an alternative offering the greatest flexibility.
German courses in Graz: The communicative approach
In our German courses in Graz, a variety of teaching methods are used. Experience has shown that every learning group is different. The answer to this challenge is using flexible teaching methods to perfectly match student needs. It goes without saying that all of our teachers ar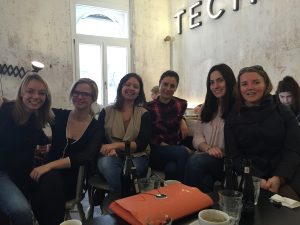 e university graduates with diverse teaching backgrounds. Our team is determined to make the learning process active and rewarding.
Our German courses in Graz are communicative and learner-oriented. New media is incorporated (computer, Internet). At Deutsch im Trend, we believe in the communicative approach when it comes to teaching a foreign language. Therefore, German courses at Deutsch im Trend cover all aspects of language (grammar, vocabulary, listening comprehension and speaking) with an emphasis of communication from the very beginning.
German courses at Deutsch im Trend are always learner-oriented. We want o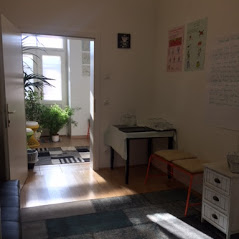 ur students to have ample opportunity to speak as well as meet their individual needs.
Diving into a new language always goes hand in hand with diving into a new culture. For this reason, Austrian culture is incorporated into the core curriculum of our German courses in Graz. German classes at Deutsch im Trendfoster students' confidence in the day-to-day use of German.
About Graz
Graz is the second-largest town in Austria and a popular destination with tourists from all over

the world. With its long tradition as a student city, Graz is host to 6 universities and a large population of students. In Graz, you will also find countless cafes and green areas. Art lovers will find numerous museums and galleries.